Affordable Life Skills Curriculum
When it comes to planning a well-rounded education, parents often only consider academics and extracurricular activities. While both of these things are important, they aren't the only things we should be concerned about. Life skills are just as essential, if not more so, to our children's success as adults. Life skills include all of the skills we use in our day-to-day life: money management, cooking, home & auto maintenance, and more.
Of course, one of the best ways to teach your children life skills is through everyday life experiences. Have them help you cook, show them how to check the car's oil, include them in preparing the family budget, etc. However, if you find that you need more structure or ideas for teaching life skills, there are many curriculum options and books available. These materials can especially come in handy when you're teaching life skills as a course for high school credit, or your child wants to learn a skill that you don't have much experience in or aren't sure how to teach. Here are several affordable options for teaching life skills:
This blog post contains affiliate links. See our complete disclosure here.
Money Management & Consumer Skills
7Sisters Homeschool Financial Literacy from a Christian Perspective – This is a one-credit high school level course presented in a downloadable PDF textbook. It introduces teens to the world of personal finance through textbook instruction, online articles and videos, interactive exercises, and more! The topics covered include money basics, setting financial goals, budgeting, saving, investing, credit, debt, financial institutions, insurance, careers, and taxes.
Rich Dad Poor Dad for Teens – The author, Robert Kiyosaki, shares his personal success story and teaches teens how to make smart choices. The book covers how to speak the language of money, ways to make money work for you, tips for success, choosing a path to financial freedom, and more.
How to Turn $100 into $1,000,000: Earn! Save! Invest! – This book provides children with a thorough introduction to finance. There are chapters on setting financial goals, making a budget, getting a job, starting a business, and investing smartly. It also includes a business plan template, a plan to become a millionaire, and a personal budget tracker. The book would likely be a good fit for upper elementary and middle school aged students.
All About Money – Business – Economics – This workbook from The Thinking Tree is full of interesting information and learning prompts. The activities and lessons will help students understand money, business, economics, government, and more. Students will use the internet, videos, and library books to research the topics in the workbook. The workbook is recommended for ages ten and up.
Life Skills Math Series – Remedia Publications' workbook series helps students (grades 6th through 12th) master math skills essential to everyday life. They will learn about paying bills, keeping a transaction register, credit cards, shopping online, using a debit card, making and keeping a budget, comparison shopping, and much more. The series includes Bank Account Math, Budget Math, Checkbook Math, and Credit Card Math.  
Career Choice
7 Sisters Homeschool Career Exploration Curriculum Bundle – This bundle includes a step by step checklist, workbook, and questionnaire for your teens to use as they explore various career options. It also covers the interviewing process, creating a resume, writing a cover letter, and more. The bundle is available in PDF format and is a bargain at only $15.99.
Careers: The Graphic Guide to Planning Your Future – This comprehensive careers handbook can help teens narrow down their career choices. Each industry chapter introduces a variety of possible career options explored in detail, alongside an industry profile, suggested skillset, qualifications, salary expectations, possible routes into the industry, and similar career alternatives.
What Color Is Your Parachute? for Teens – Based on the popular adult edition, this version is geared more towards high school and college students who need help figuring out what they want to do with their lives. The book teaches students to zero in on their favorite skills and apply that knowledge to get the most out of school, set goals, and find their dream jobs.
Home & Auto Maintenance
Auto Upkeep – Christian Light Education has created a student workbook and teacher's materials to accompany this popular textbook. Auto Upkeep covers how cars work, purchasing a vehicle, automobile maintenance & repair, and more. This is a one-credit high school course.
Paradigm Accelerated Curriculum: Character and Skills for Home and Careers – This auto and home repair course is divided into five chapters: Auto Repair, Carpentry, Home Remodeling, Electrical, and Construction. Along with project skills, students also learn about budgeting and money management. The course also emphasizes character development and positive attitudes. This is a high school course and is worth one transcript credit.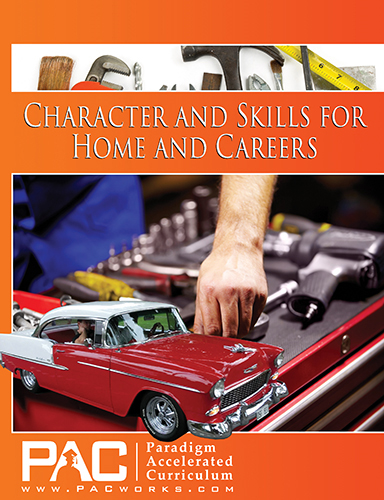 Cooking Skills
The Chef's Fun-Schooling Journal – This journal is a curriculum handbook that covers several school subjects while focusing on cooking. Students will work through cooking challenges, try new recipes, and get to be creative. The journal can be used daily for an intensive cooking unit lasting about a month or once a week to last all school year. It's recommended for ages ten and up.
The Baker's Fun-Schooling Journal – This journal is a curriculum handbook that covers many school subjects while focusing on baking. Students will complete baking challenges and try new recipes. The journal can be used daily for an intensive baking unit lasting about a month or once a week to last all school year. It's recommended for ages ten and up.
How to Cook for Beginners: An Easy Cookbook for Learning the Basics – This guide begins with equipment, stocking a pantry, and kitchen safety. Next, readers will master fundamental techniques with recipes designed to teach dicing, pan cooking, broiling, and more. This system builds beginners' skills as the recipes progress in difficulty.
The How-To Cookbook for Teens: 100 Easy Recipes to Learn the Basics – This cookbook is packed with simple recipes that will help teens learn to cook. The cookbook provides helpful information on cooking techniques, terminology, and tips & tricks.
Home Economics
LifePac Family and Consumer Science Set – This course covers Christian character, nutrition, food preparation, meal planning, sewing, decorating a home, hospitality, etiquette, home management, getting a job, personal finance, child care, healthy relationships, and more. It consists of ten workbooks and is recommended for 7th through 12th grades.
Landmark Freedom Baptist Home Economics – Landmark created this curriculum for girls who plan to become homemakers. The course includes lessons on cooking, sewing, child care, first aid, and many other practical areas of the home while focusing on Christan values. This is a one-credit course for high schoolers.
General Life Skills
SkillTrek – This website offers a library of over 450 life skills lessons. These lessons cover cooking, housekeeping, home maintenance, using tools, child care, etiquette, gardening, pet care, exercise, nutrition, safety, hygiene, money management, responsibility, organization, social skills, and more. Each lesson includes an instructional video and a printable. A SkillTreck membership costs $45 for three months or $150 for a year and provides unlimited access to the content library. This resource is recommended for children ages five through the mid-teen years.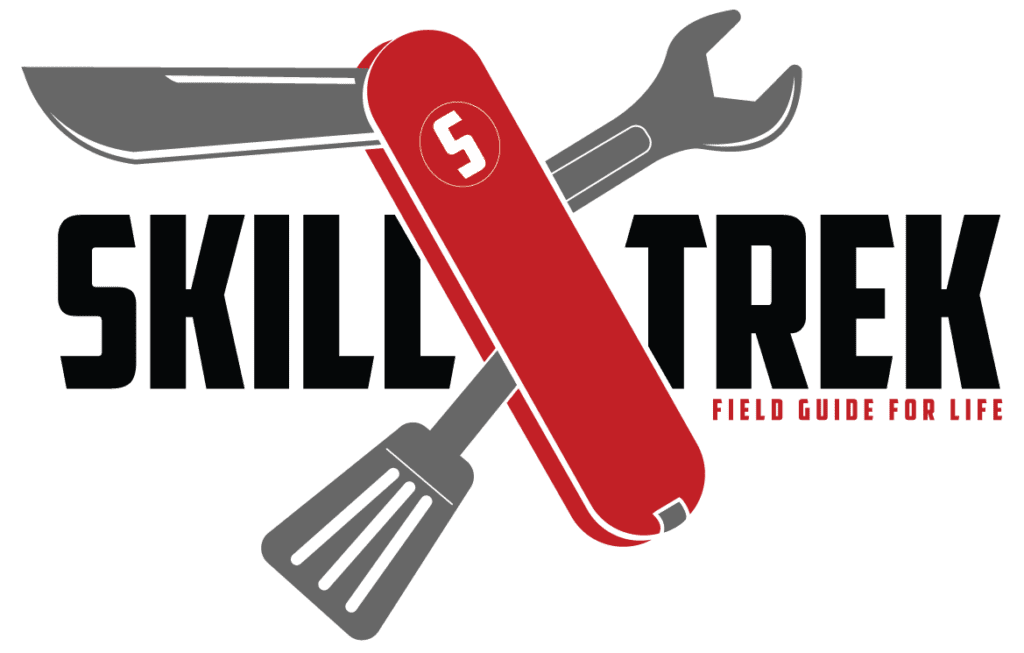 Life Skills Activities for Special Children – This book provides a collection of 150 activities complete with student worksheets and discussion questions to help children with special needs learn essential skills for everyday life. The book includes lessons on phone manners, budgeting, healthy eating, time management, hygiene, safety, and much more. It's recommended for children in kindergarten through 5th grade.
Life Skills Activities for Secondary Students with Special Needs – This book is a collection of nearly 200 lessons to help adolescents with special needs build the life skills needed to achieve independence and succeed in everyday life. Topics in the book include handling money, healthy choices, relationships, communication skills, nutrition, getting & keeping a job, and much more. The book is recommended for grades 6th through 12th.
Adulting 101: #Wisdom4Life – This practical guide teaches readers how to find a job, rent an apartment, manage money, communicate effectively, navigate personal & professional relationships, avoid the common mistakes of being out on your own, and much more. The book is recommended for teens and young adults.
Related Posts
As you plan life skills and elective courses for your children, you may also find these posts helpful:
Note: This post was originally published on January 12, 2021 and has been updated for accuracy and comprehensiveness.